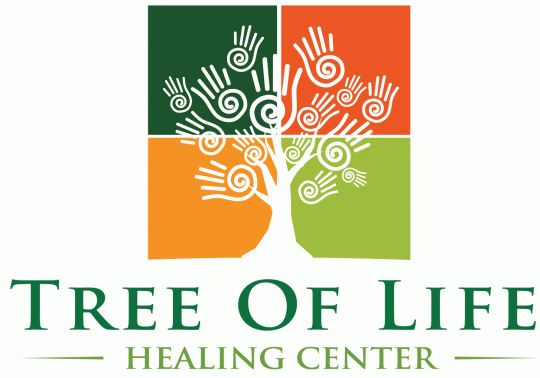 Welcome to the Tree of Life Healing Center, a comforting atmosphere for better health.
This Holistic Healing Center was founded to share the benefits of alternative medicine and to provide patients with convenient access to a broad spectrum of therapies and holistic practitioners. We provide safe, effective, chemical-free ways to promote the body's remarkable self-healing abilities. The various modalities offered at our center are used to prevent and treat disease, relieve pain, balance mood, create a more balanced, joyous life, enhance athletic performance, increase fertility, and improve overall health and wellness.
Treatments & Therapies:
Acupuncture & Traditional Chinese Medicine
Allergy Elimination
Neurolink (NIS-Neurological Integration System)
Cranio Release Technique & Upledger Cranial Sacral Therapy

Emotional Freedom Technique (EFT) & NeuroEmotional Technique (NET)
Cupping
Gua Sha
Reiki
Regressive Hypnotherapy 
Workshops, Playshops and Community Gatherings
Practitioners
Our caring practitioners are highly skilled professionals.
They have various different levels of experience and disciplines. Detailed
profiles of our care-givers are provided by clicking on their names. 
* * * * * * * * * *
A Happier, Healthier YOU Starts HERE!
Save
Save
Save
Save
Save